Gyms can be a place to improve your fitness and your confidence. But, many women are put off by bad experiences and stories from others about the harassment and sexism they have experienced when working out. 
Gymshark is one of the leading gym apparel companies, and 2/3rds of their sales are to women.
This is the story of how Gymshark combatted harassment in gyms and created safe spaces for women.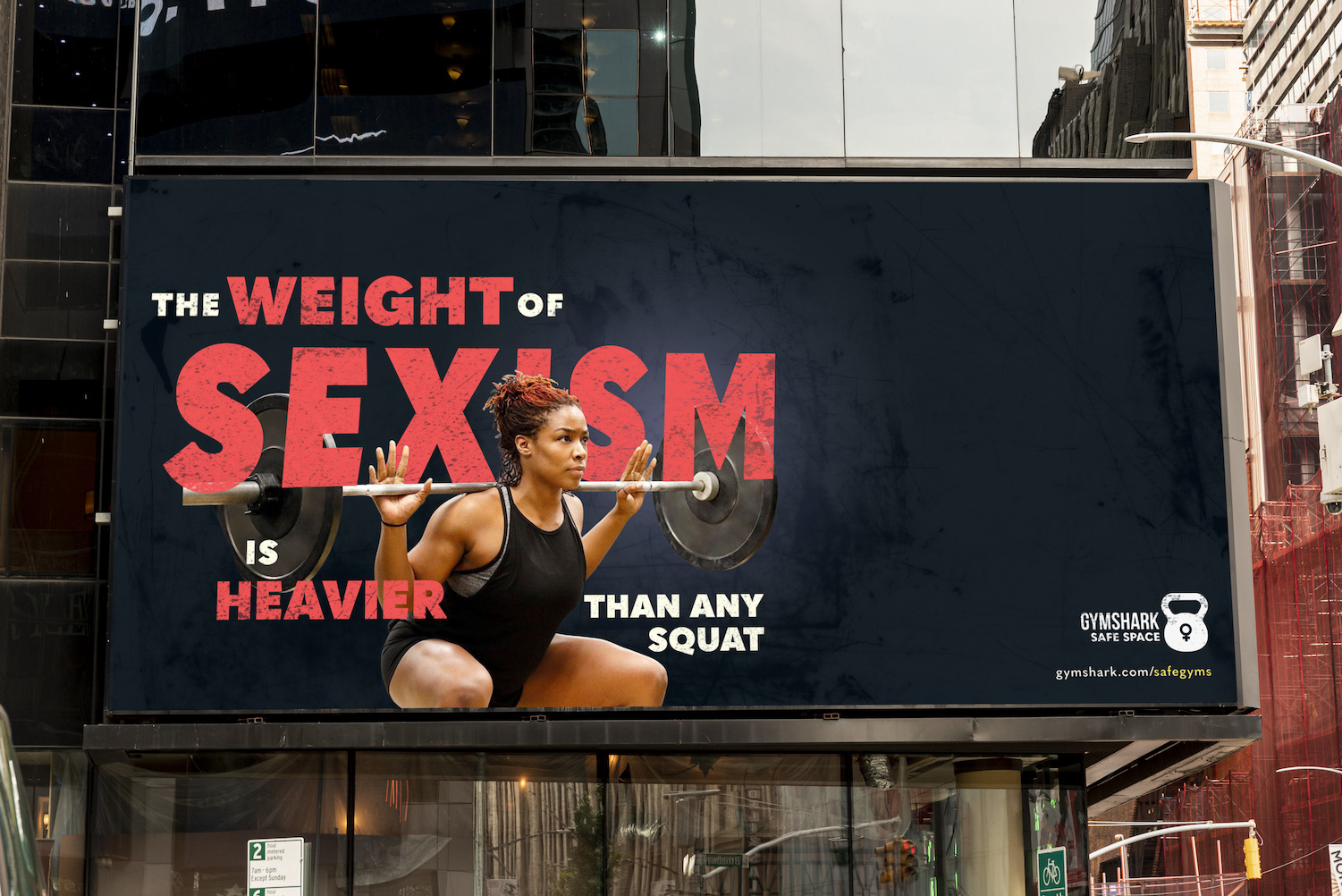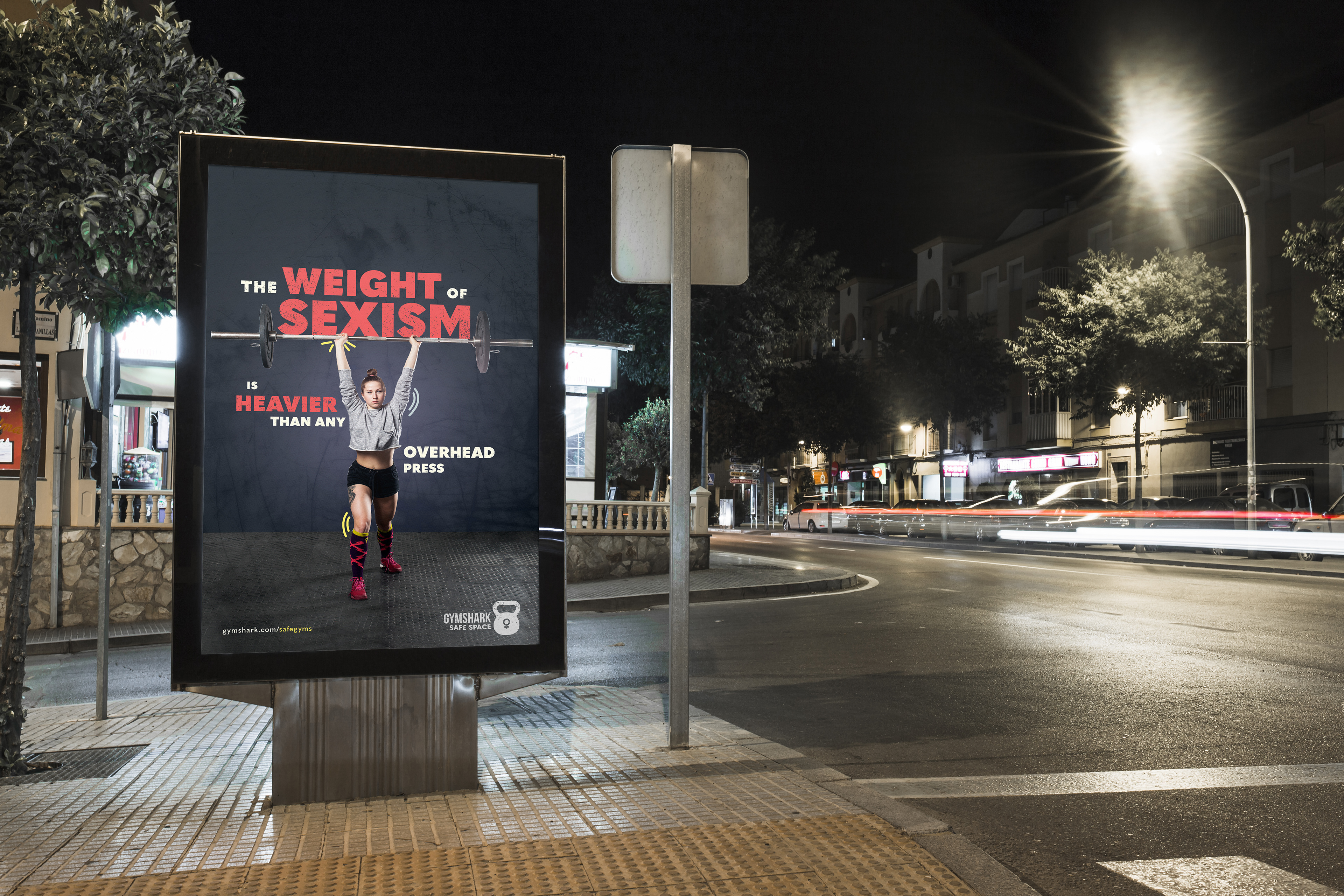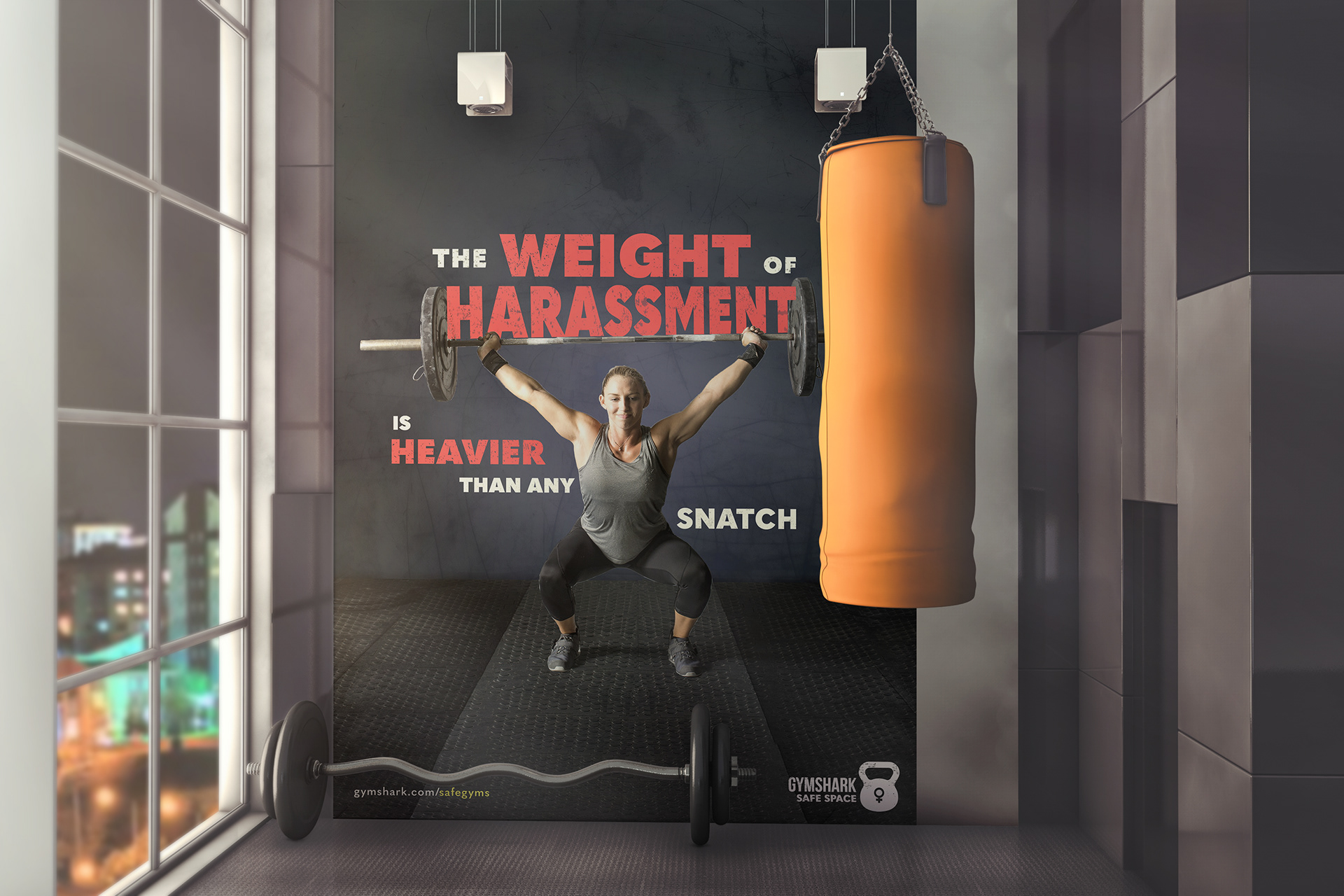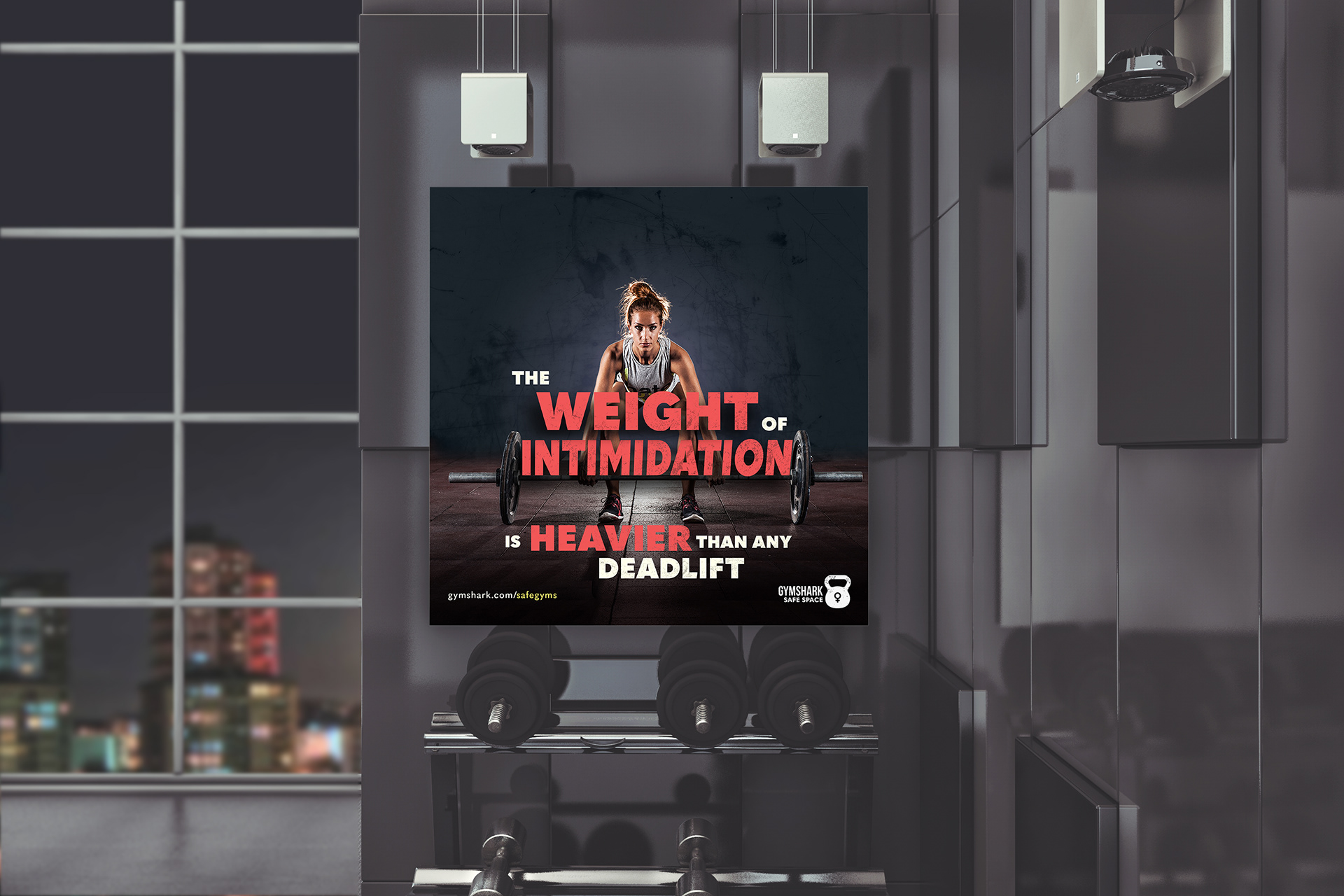 71% of women are harassed/subject to sexism at the gym on a regular basis. Not only does this negatively affect the women who suffer but the knock on effect is huge. It prevents would-be gym goers from trying, through fear of harassment.
No one should have to burden sexism or harassment just to work out. So how can we highlight the weight of harassment and help prevent it at the same time?
Highlight the true 'weight' of sexism and harassment.
Gymshark will launch a
confronting poster-led campaign
to show the seriousness of the issue by labelling the behaviour. On their social channels, they'll
collect quotes from real experiences
, which will be transformed into the digital poster in gyms. The bar is weighed down as each new comment is added. 
​​​​​​​Gymshark will encourage gyms to become part of the solution with
Gymshark Safe Spaces. 
​​​​​
Gymshark made itself through social media and influencer advertising. On socials the campaign will roll out to @gymshark and @gymsharkwomens' massive social reach as well as support from its most prominent influencer partners.
The message will also be targeted at men where they can't miss it - on the heaviest weights.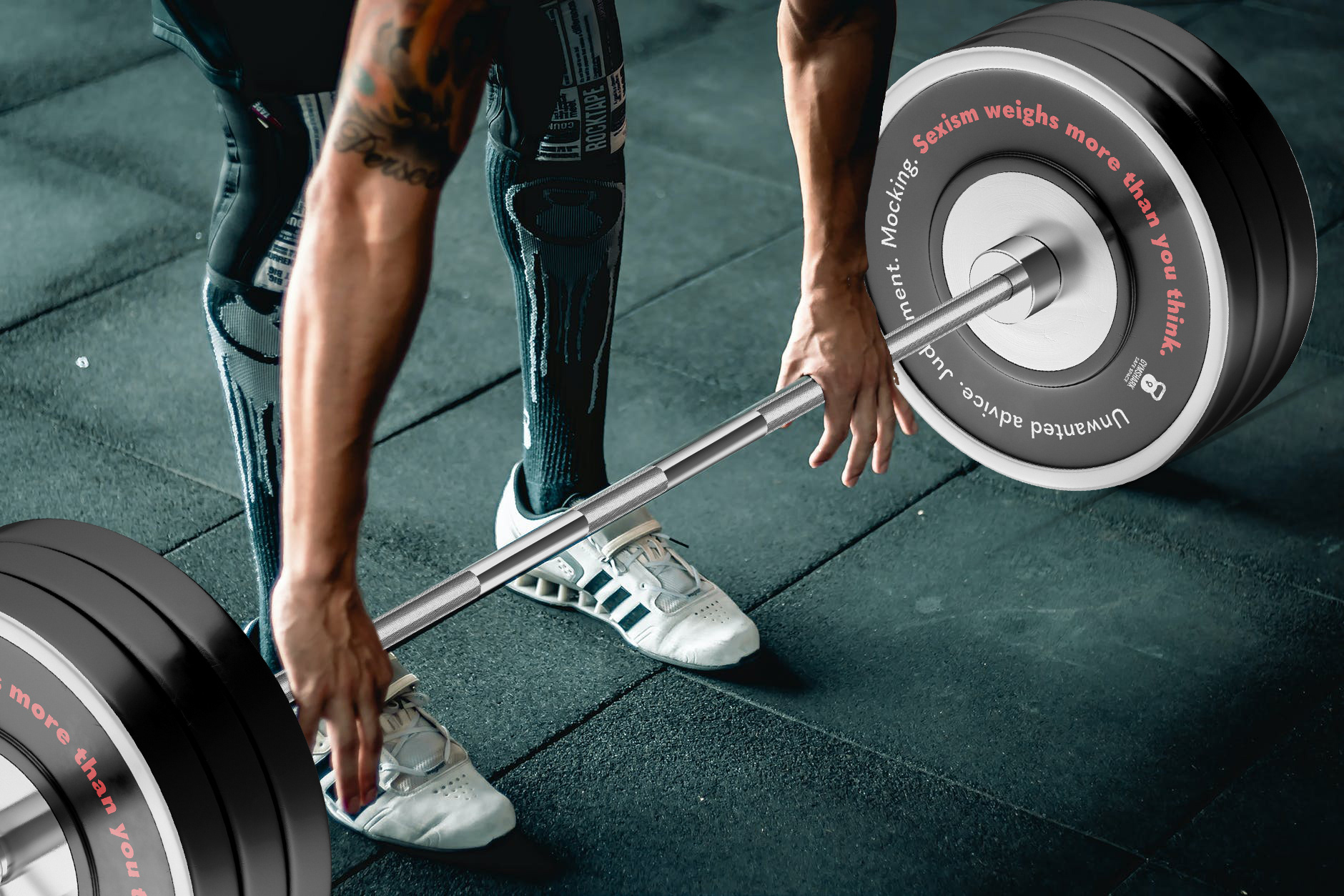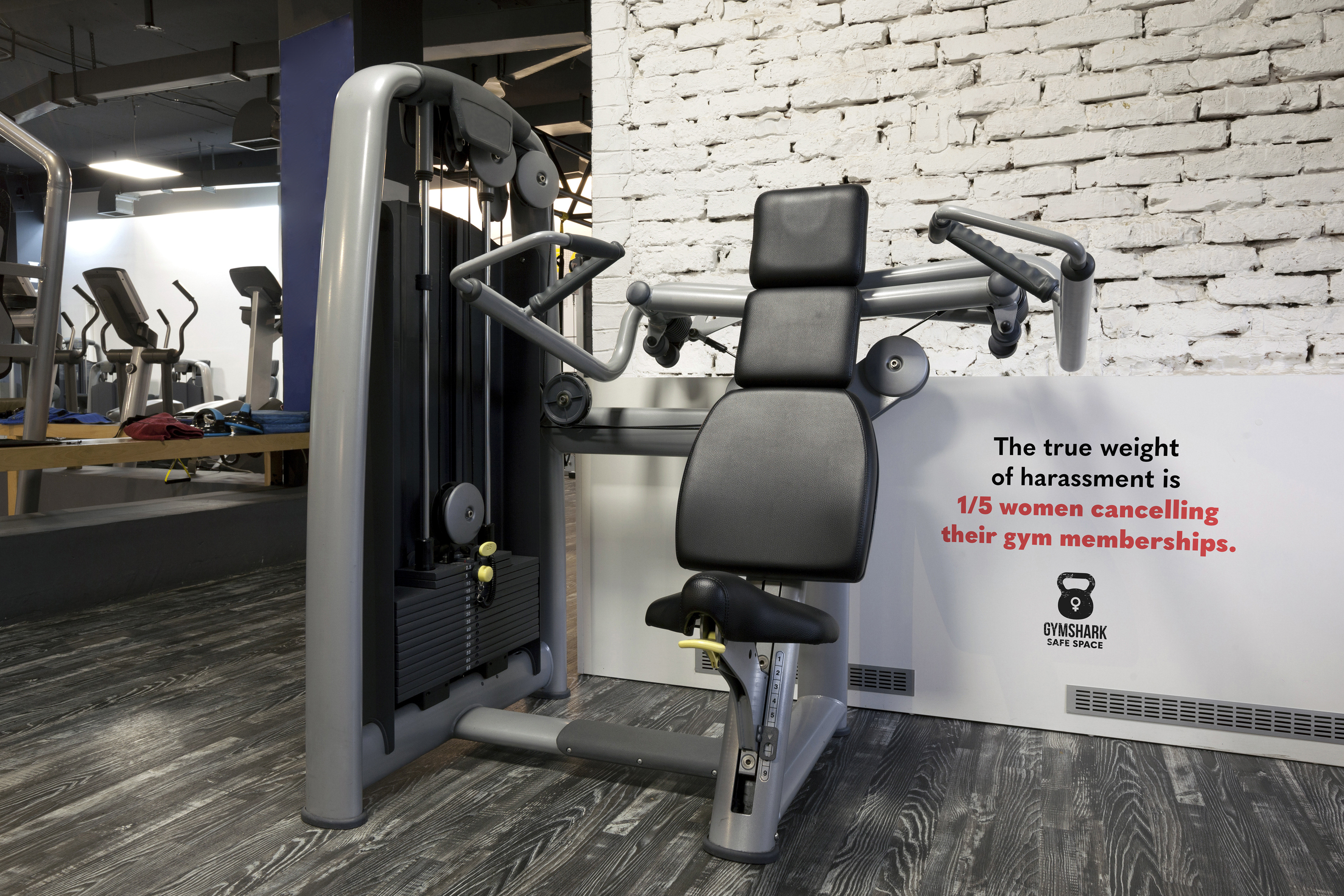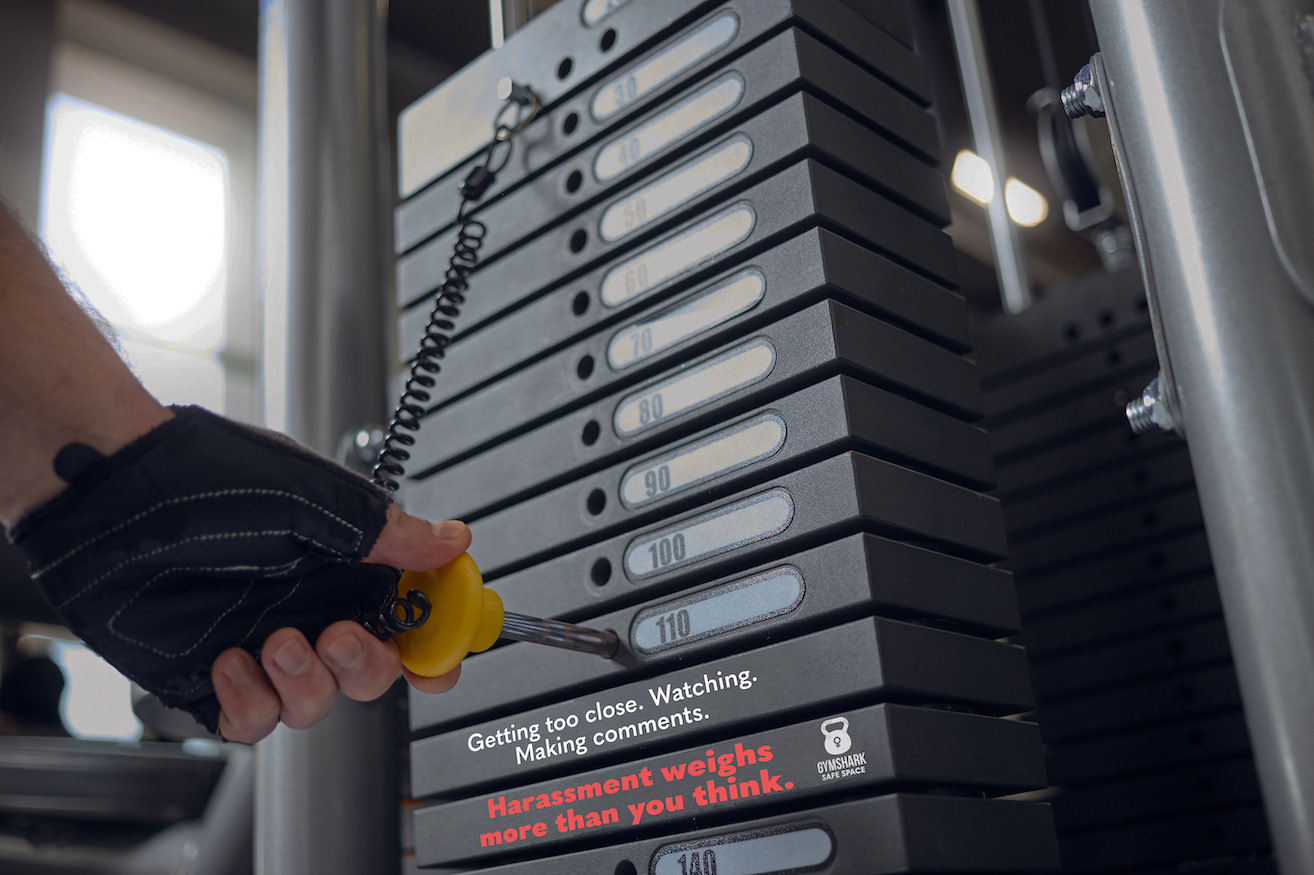 Gymshark will encourage gyms to adopt its 3 step anti-harassment guidelines.
1. Feature the
posters
inside the gym, targeting men at the point of the problem 
2. Support women with
'Ask for Harriet'
a new gym-specific version of 'Ask for Angela' when people feel unsafe in bars 
3. Have clear anti-harassment
clauses in their gym contracts
to put it in the front of mind for all gym goers 

Gyms who adopt these changes can become 'Gymshark Safe Spaces'. People will be able to search for these in an app and gyms will be given decals to show off their commitment to the cause.