The First NFC Enabled Beer
Coors Light is a huge American beer brand. They see themselves as different to other brands. 
Rather than focusing on the classic moments down the pub, Coors Light is a champion of those smaller moments of true relaxation. The shower beer, taking off your bra at the end of the day or just chilling drinking with your dog.  
Unlocking these moments is even harder for the 'always on' younger generation.
This is the story of how Coors Light encouraged young people to chill out and enjoy those sweet moments of pause with the World's Most Refreshing Beer.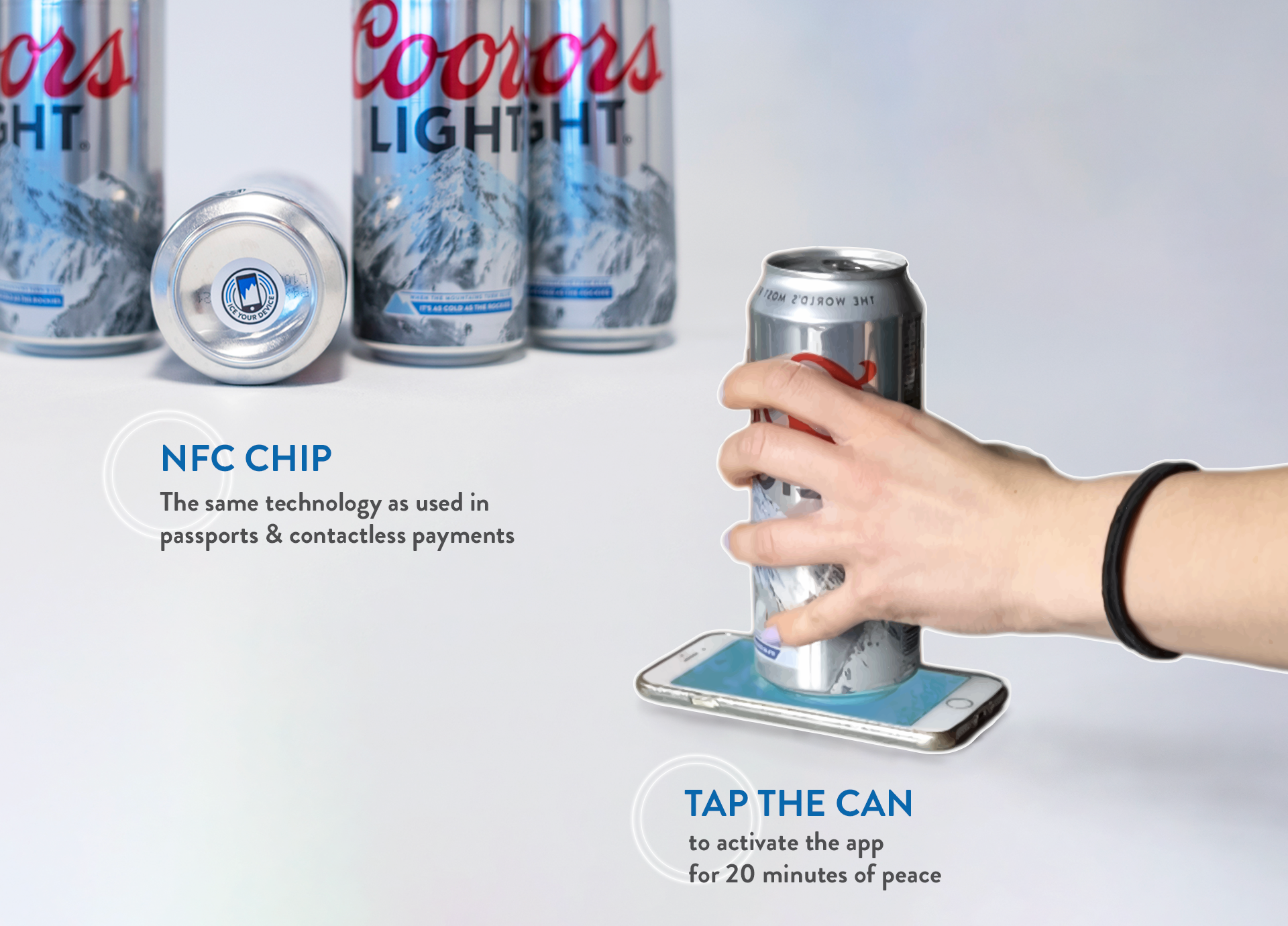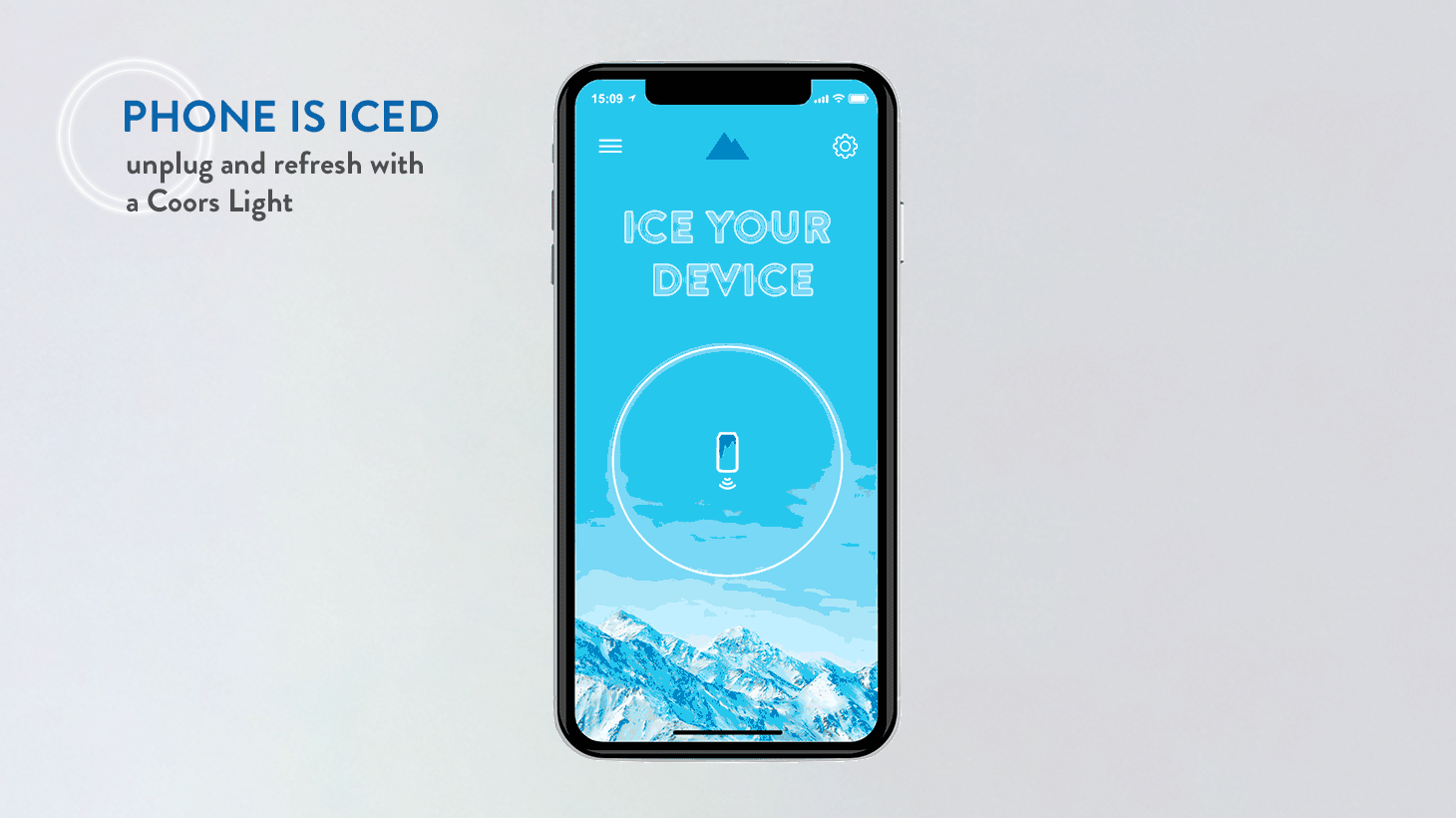 Non-stop notifications can be hard to ignore, so pausing and tuning out for these relaxing moments can be challenging. 
Coors Light want to make themselves synonymous with chilling out and enjoying these relaxing moments. 
Turning a Coors can into a chill out tool using NFC technology.
Coors Light used their cans to help make pausing and enjoying downtime even easier. Use the can to freeze your phone and take a break. Enjoy Coors light whilst you unplug and refresh.
​​​​​​​
Win more Coors Light just by not going on your phone
Coors Light will reward people for regularly going into ice mode with more Coors Light, branded Nokias and vinyl records with the sounds of the Rocky Mountains.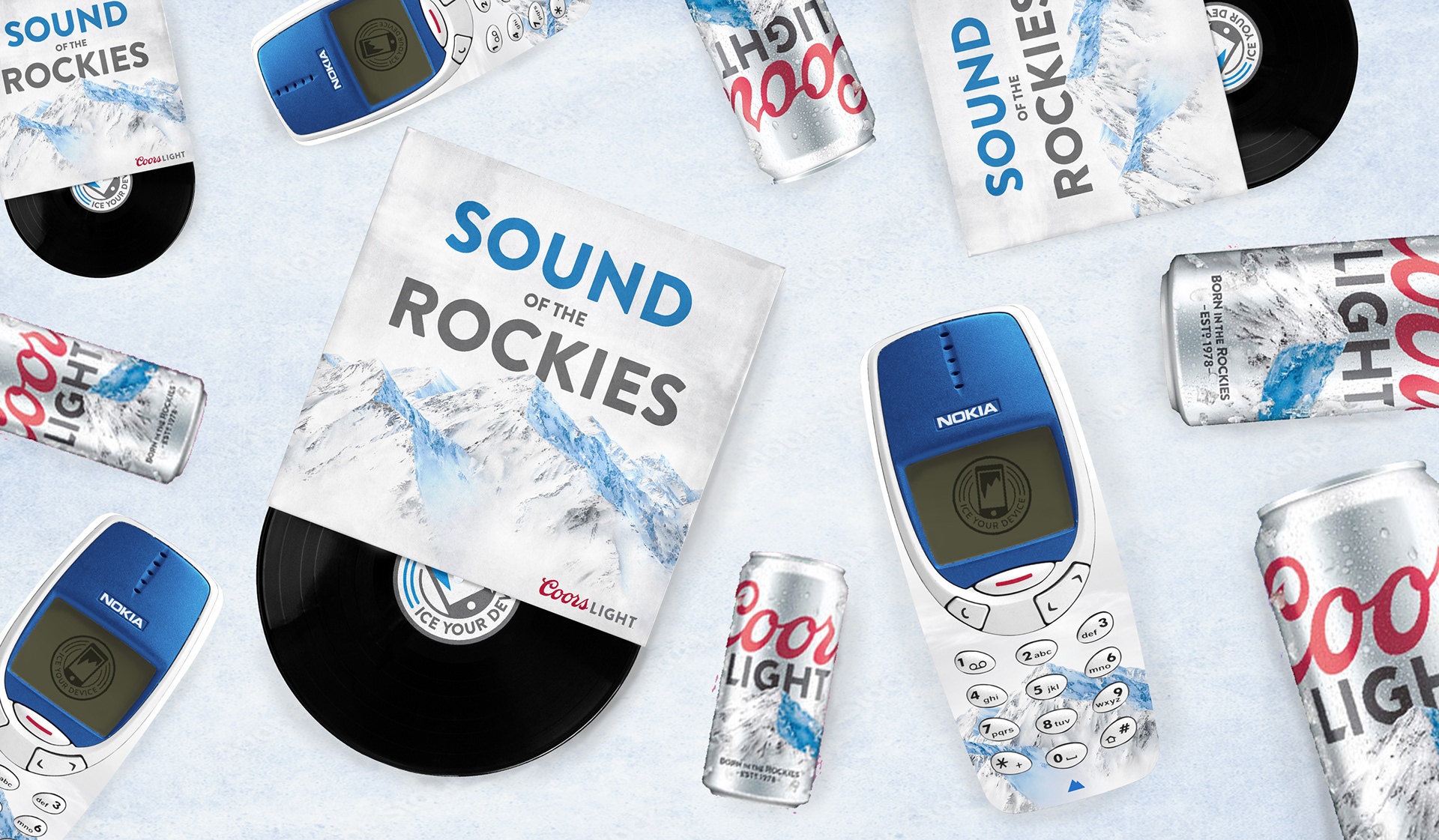 To launch Ice Your Device, Coors Light will head to sunny parks, giving out free beer to people who go into ice mode.